Purchase lupus wrist bands and car magnets HERE
Free Lupus Clinic

Sponsored by the Lupus Foundation of Florida and Shepherd's Hope. Interested individuals residing in Orange or Seminole counties may call (407) 876-6699 for more information.

Since 1979, the Lupus Foundation of Florida has been serving Floridians affected by lupus.

brings the day closer when we can say, there is "Life without Lupus."

Get breaking lupus news and coping tips delivered directly to your inbox. Click
SUBSCRIBE
to subscribe to the Lupus Foundation of Florida's weekly eNews today. Put "subscribe" in the subject line.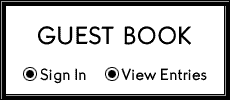 Local towing at no cost to you. 

Fast pick up within 24-48 hours

Tax deductible email and paper receipts

Simple online donation form

No paperwork for you

AND YOU HELP THE LUPUS FOUNDATION OF FLORIDA!
Are you interested in participating in a clinical trial for lupus? 
Click here
 for more information. 
Do you have questions about lupus? Click here to submit your questions to Ask-a-Nurse. 
What have we done for lupus patients in 2013? Check out the report here.
The Lupus Foundation of Florida sponsors support groups around the state. Click here to find one near you.
Having difficulty paying for medications or finding assistance? Check out the Resources page.
Rhematologists are the specialists who are trained in the diagnosis and treatment of lupus. Find a rheumatologist here.